Are you one of the people who are on a ketogenic diet yet still love to eat their favorite pizza? Worry no more because this Low Carb Keto Pizza Casserole does you a very good favor! This one's not just delicious, it's also healthy and good for the body. You can enjoy a perfect dinner or lunch while you're on your keto diet. Pair this up with your favorite healthy and refreshing drink to complete your meal time. I'm sure your pizza-loving hearts will flutter with this very tasty recipe that's also super easy to make. Here's how you can make one yummy keto pizza casserole.
Don't Forget Your Cooking Supplies For All Your Keto Dinners- Check Out These Items Handpicked By ME for YOU!
Casserole Dish
Thermal Insulated Casserole Carrier Bag
Rainbow Dinnerware Set
BEST Keto Casserole! Low Carb Pizza Casserole Idea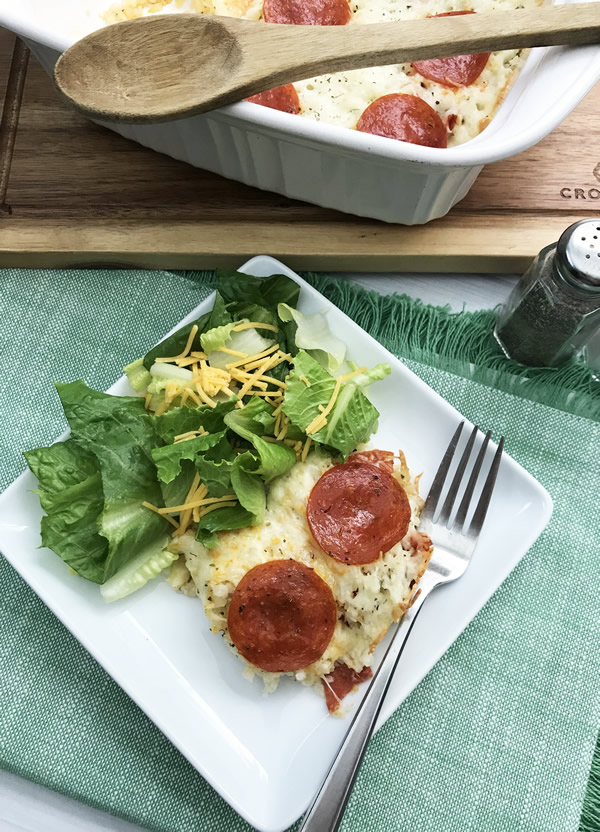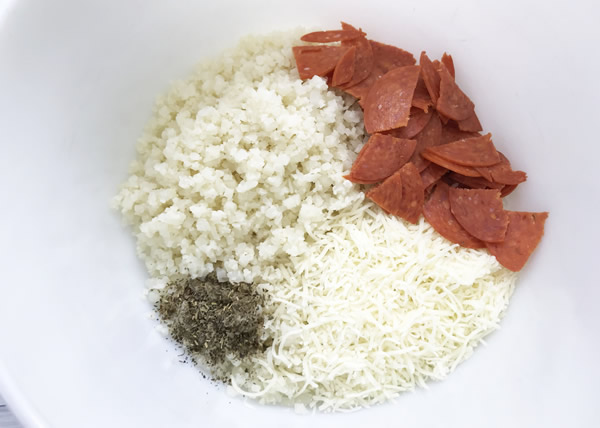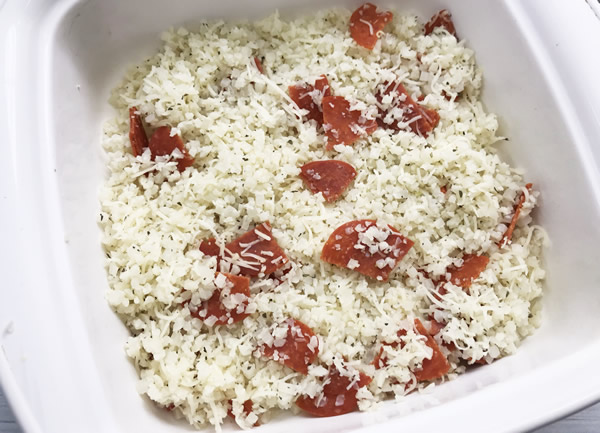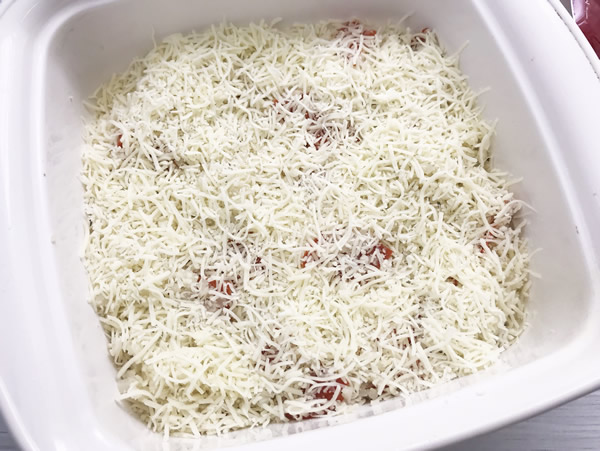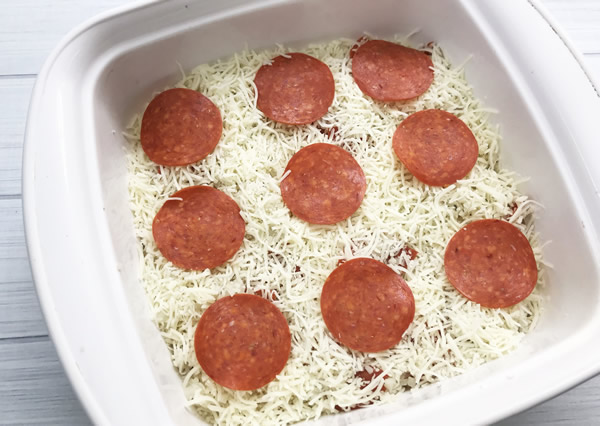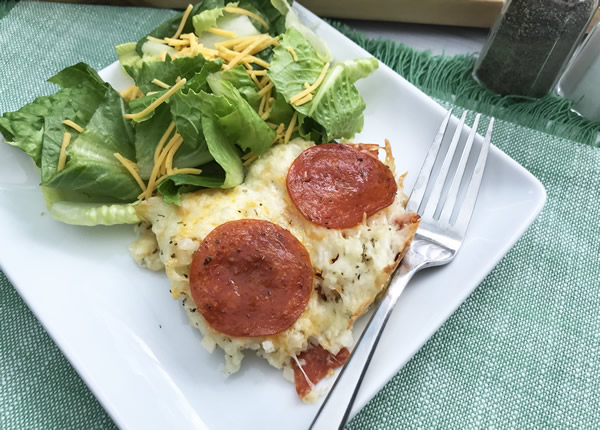 Ingredients:
(2) 10 oz packages of frozen riced cauliflower
1 1/2 C. shredded mozzarella cheese, divided
1 tsp. Italian seasoning
15 pepperoni slices, quartered + extra for the top of the casserole
Directions:
Preheat oven to 350 degrees.
Prepare frozen riced cauliflower according to package instructions
Combine riced cauliflower, with 1 cup of shredded mozzarella cheese, Italian seasoning and quartered pepperoni slices – mix together
Pour the casserole mixture into a baking dish.
Sprinkle the remaining 1/2 C. shredded mozzarella cheese to the top of the casserole and add more pepperoni slices.
Bake 20-25 minutes until heated through and cheese is bubbly
Serve with a side salad.
*Makes 4-6 servings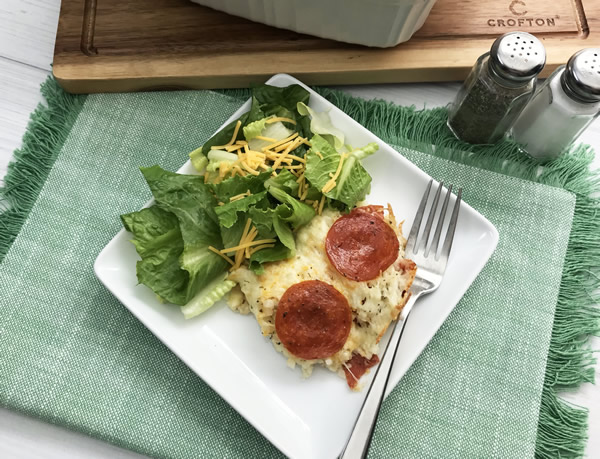 You see? Isn't it quite simple to make? You can also customize this recipe by adding some more healthy and keto ingredients, toppings, and fillings! You can have this for snack with your family and friends. Some people can have this for meals too! Whenever you want it, you can grab some tasty low carb keto pizza casserole that suits you. How about adding a bit of veggies? Or maybe a hint of spice? You can do that too with this amazing and lovely recipe. Try serving this for some Sunday movie time or game session and your family will truly love this, especially when it has their favorite toppings as well. You can also have this on kids parties, they will totally love it. I hope you love this wonderful keto recipe and don't miss the chance of making it and enjoying its flavor afterwards. If you need more ideas on what keto recipes to make, you can visit Pinterest and look for some tips. Meanwhile, I hope you like this recipe and give it a try!