Are you planning a Bounce House party? Do you need ideas for party favors? We've found some great Bounce House party favor ideas that can be used for your upcoming party! Finding cool and easy party favors doesn't have to be hard. My favorite party favor idea for a bounce house party are these simple, easy and fun balls that stretch! We have found some of the best birthday party favors for any inflatable bounce house party! No matter if you are having a party at home or you going to an indoor inflatable playground these party favors are sure to be a hit with your guests!

Glow in the Dark Bouncing Balls
Gumball Party Favor Tubes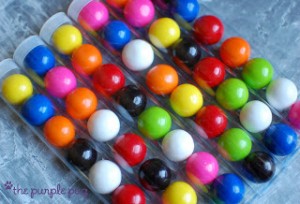 What kid wouldn't love gumballs? This is a quick and easy party favor idea. Get clear unfilled Gumball Tubes
 Source:  The Purple Pug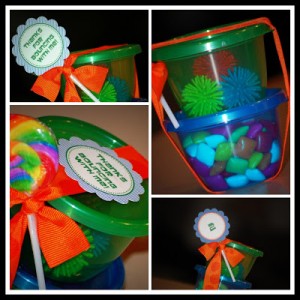 Keep it simple with this Bounce House party favor. Rather than using a small box or bag for party favors, try a container full of goodies! Use clear containers like these here & then fill with these cool and fun bouncy balls, Gummy Bears, Gum Balls &/or fun socks
What's better at a Bounce House party than bouncy balls! Grab some clear bags with a few bouncy balls and tie a bow around the top to make it festive! Get marble bouncy balls right here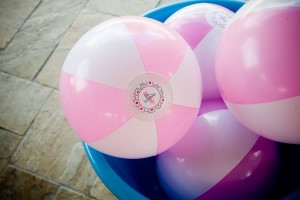 Keep your guests entertained with their own personal beach ball during the Bounce House party! Make this favor extra personal by putting your guests names on the beach balls. These mini beach balls would be so fun to personalize!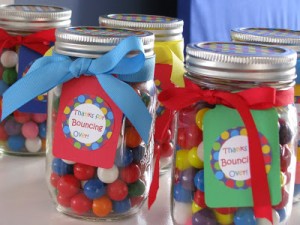 Thank your party guests for coming to your Bounce House party with the perfect party favor — candy! Gumball Jars made using mason jars like these here, filling them with multicolored gumballs, Find Gum Balls here and tying a bow around the jars. These are so simple and fun. Source Sheek Shindigs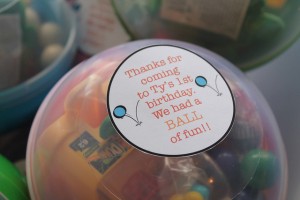 This Amazing Colorful Favor Ball idea from is a great way to pack a ton of tiny favors into one ball! Fill the favor ball with round candies, tiny bouncy balls, small bottle of bubbles and more! Get Clear Plastic Acrylic Fillable Balls Here then fill with bouncy balls, Gummy Bears & Gum Balls Source:Life Thru a Linds
These stress balls are so fun and would be a perfect party favor – they can provide hours of entertainment!
Make your Bounce House Party extra special with these ideas handpicked by us!
Glow in the Dark Bouncing Balls
These are Candy box pencil cases – but these would make cute favor boxes and you can DIY them so it makes it inexpensive and they look super cute!
How about these DIY mini soda pen drink holders – this is an easy and fun party favor!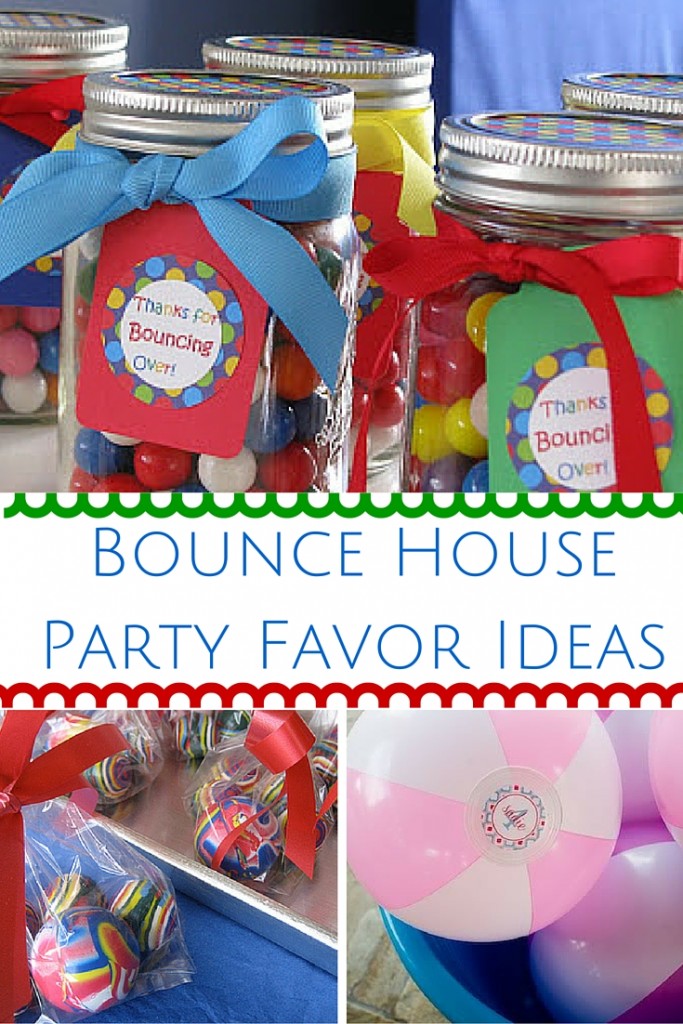 We hope you through a great party! Did you have a favorite favor from the list? Which idea will you choose for the party? We would love to hear from you! If you have any other bounce house themed party ideas – including: invitations, places, party decorations and more let us know in the comments. You can also find more Bounce House party favors on Pinterest! We hope you have the best inflatable birthday party and your day is wonderful!