Do the kids want a rock climbing birthday party? Are you looking for party favor ideas? Here you can find some cool, fun, quick and easy party favors that all the kids will love – boys and girls! Rock climbing parties are a blast so they party bags should be just as fun. With a few supplies you can throw together a party that will be rockin! Let's take a look at some of the best rock climbing party favor ideas! These rubber rock bouncy balls are my favorite rock climbing party favor idea!
Make your Rock Climbing Party extra special with these ideas handpicked by us!
Rock Climbing Kids Birthday Invitations
Rock Climbing Party Favors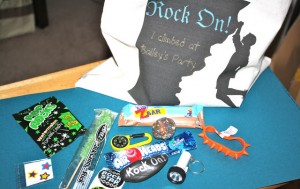 Check out these rockin' party favor bags from Enchanted Expectations. She had bags personalized and then filled them with fun goodies like: rock candy, Pop Rocks, Airheads then add flash light, compass & stickers. She personalized each rock with the kids name – so cute! Get Rocks, Backpack and Transfers then head over to Google find a rock climbing image!
Water Bottle & More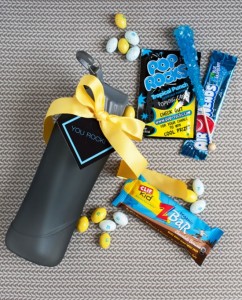 These party favors from One Charming Party are so adorable. They are perfect for boys and girls of any age. They would make a great take home gift. Filled with Pop Rocks, Airheads, Cliff Bars, Rock Candy and M & M's. Get Water Bottles
DIY Rope Bracelet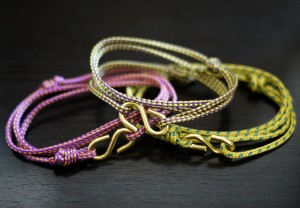 What about climbing rope bracelets? More suited for girls but a great idea from HonestlyWtf. You could give these on their own and throw them into a favor bag.
T-Shirts and Bags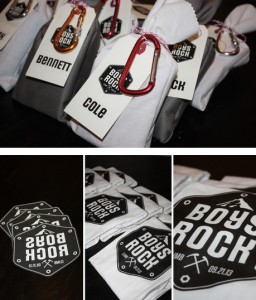 Make your own rock climbing t shirts and then make a party favor bag to go along with it. From Enjoy Design. Get Cotton Favor Bags
Pop Rocks Party Favors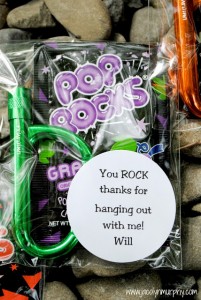 Such a perfect party favor idea for a rock climbing party. Cellophane bag with Pop Rocks and Flashlight Carabiner Keychain – Pop Rock Favors
Rock Climbing Party Bags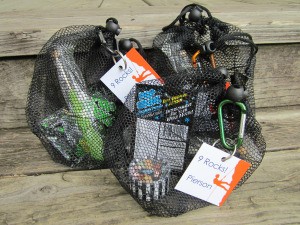 The Room Mom has the awesome idea of filling a shower bag with all the goodies. Filled with Pop Rocks, rock candy, and chocolate rocks. She then attached a keychain with a tag. Find the Net Bag here!
Chocolate Rock Candy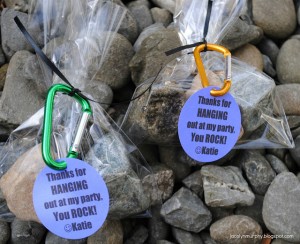 Another great rock climbing favor idea from Jacolyn Murphy. So it looks like a bag of rocks…..but really its a bag of chocolate rock candy. You can get it here
Goodie Bag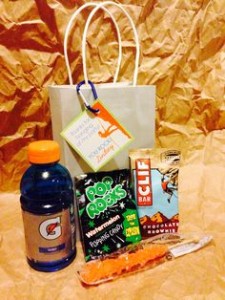 How about this simple idea of filling a paper bag with Gatorade, Pop Rocks, rock candy and Cliff Bars. Easy and quick and perfect for a rock climbing party. Source Pinterest.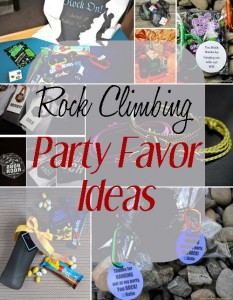 Make these super easy bracelets similar to the one below – just choose different rope trim.
DIY Bracelets: Super Easy DIY Bracelets
We hope you and your children have a great birthday. We hope you enjoyed all these great rock climbing party favor ideas. Which one is your favorite? Did you choose one of these ideas for your celebration? We would love to hear from you. If you have any other rock climbing party ideas – including: invitations, places, party decorations and more let us know in the comments. Also did you have a mobile rock climbing unit delivered to your location or did you go to a place?