How about a tasty dessert for tonight? You won't want to pass up these mini pavlova
dessert treats. These are the really simple to put together and will please any crowd.
Make these as a dessert for family, friends or for parties – this will have any crowd asking
for more.
This is a delicious dessert to pair with your favorite wine. If you are having a wine tasting
party or any kind of celebration your guest will for sure love this dessert. This is truly a
yummy chocolate dessert that will make it look like you spent hours in the kitchen.
A creative and fancy dessert to make anytime not just for parties. Mix chocolate with
berries for a sweet and savory treat.
So what are you waiting for let's learn how to make Mini Pavlova with Chocolate Avocado
Mousse and Berry Syrup.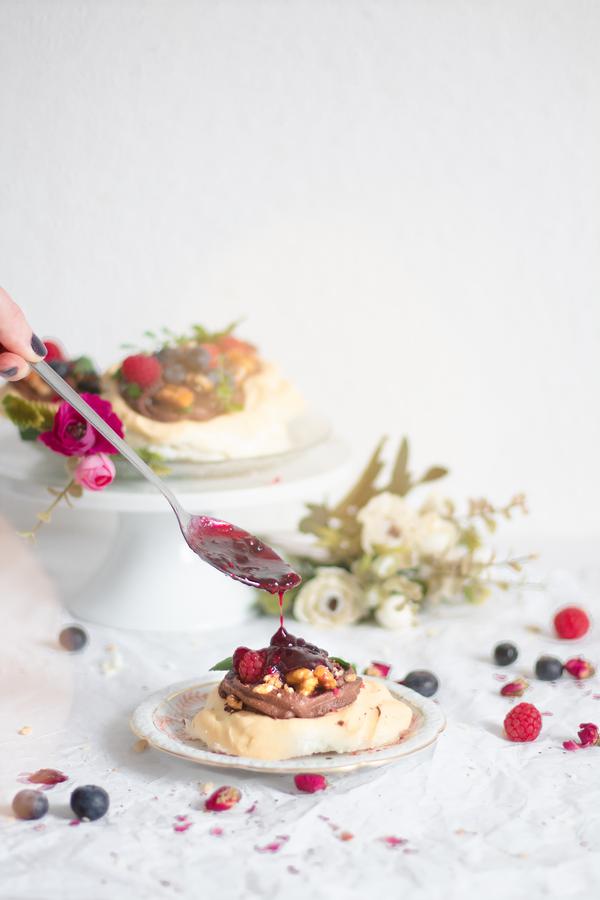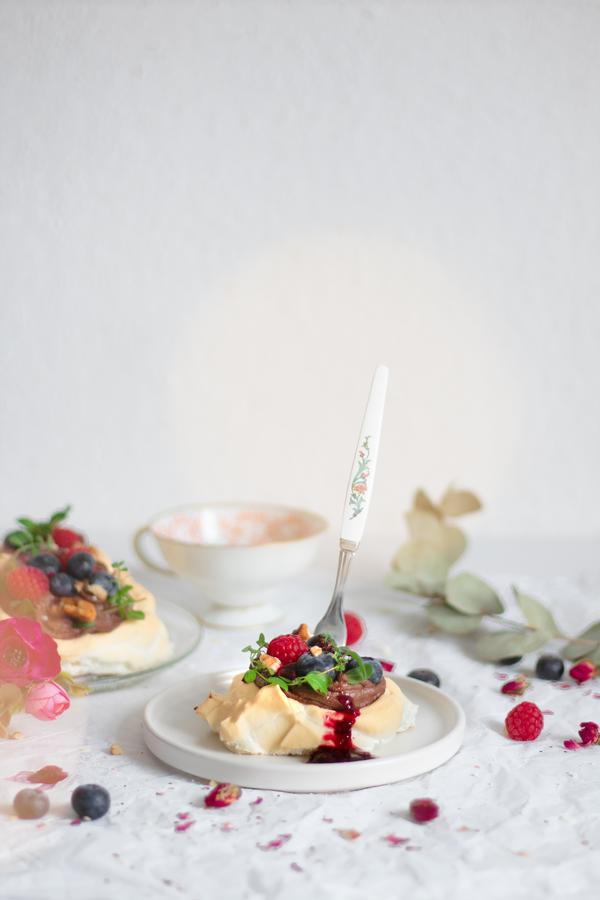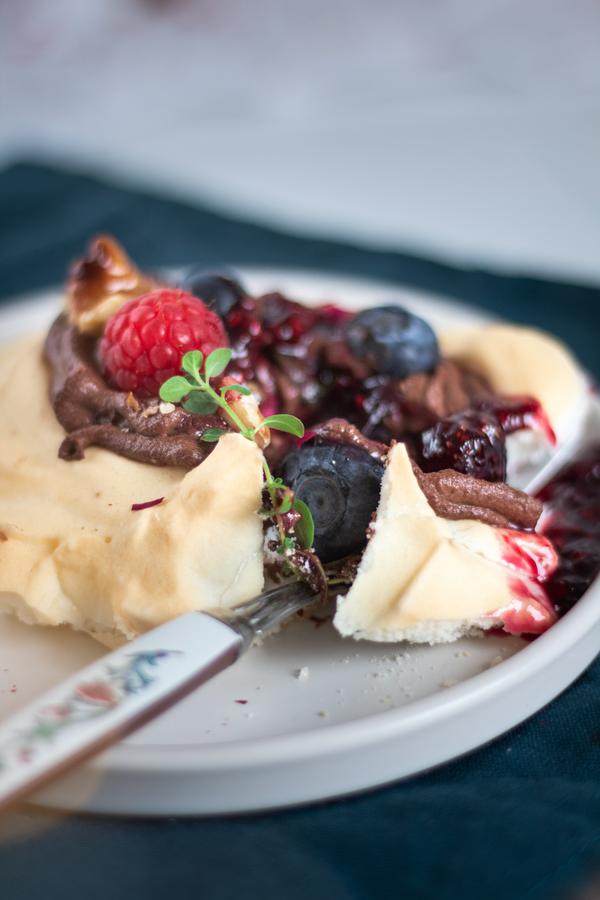 Start by making the pavlova; separate the egg whites from the egg yolk, add a pinch of salt
to the egg whites and beat it up with an electric mixer until it forms soft peaks,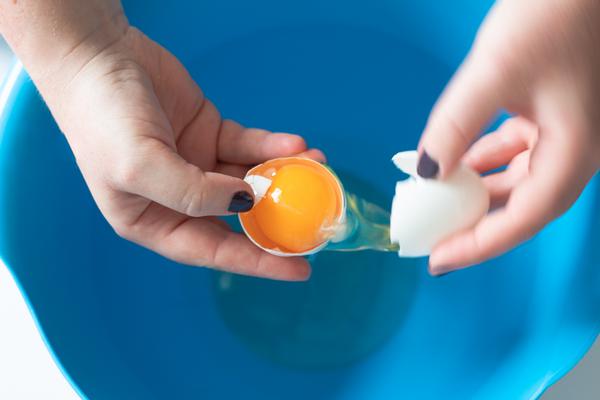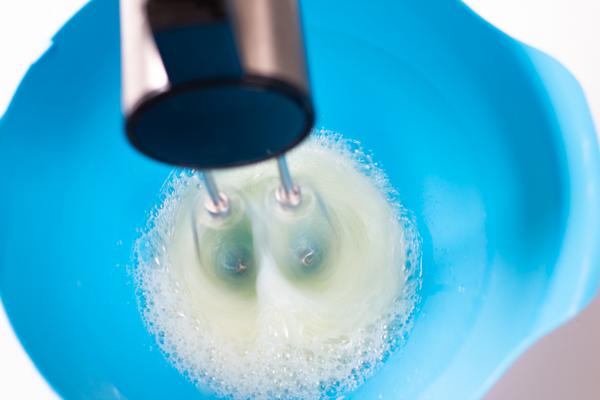 Gradually incorporate the erythritol into the egg whites until the mixture looks shiny
and it forks hard peaks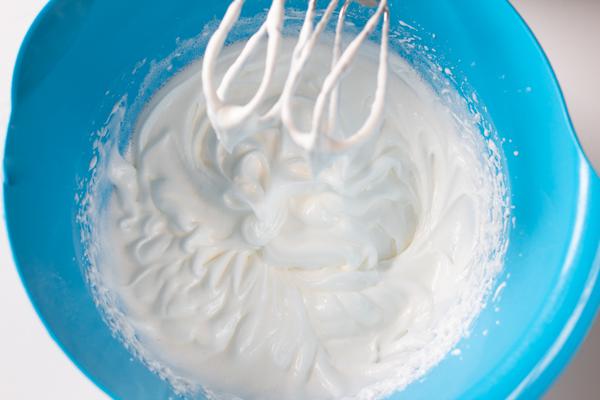 add the lemon juice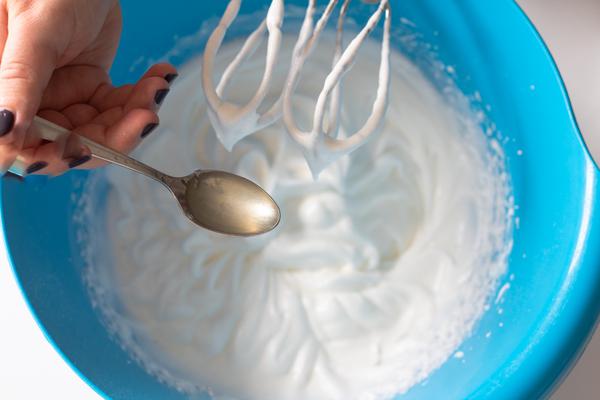 and the vanilla extract and mix until everything is well incorporated.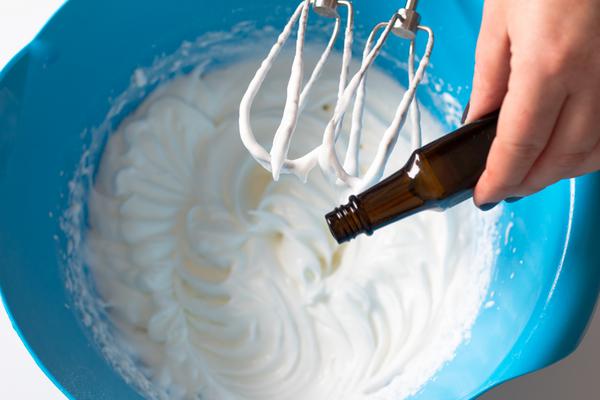 Draw the outline of the pavlovas on a baking sheet by using a drinking glass as a measurement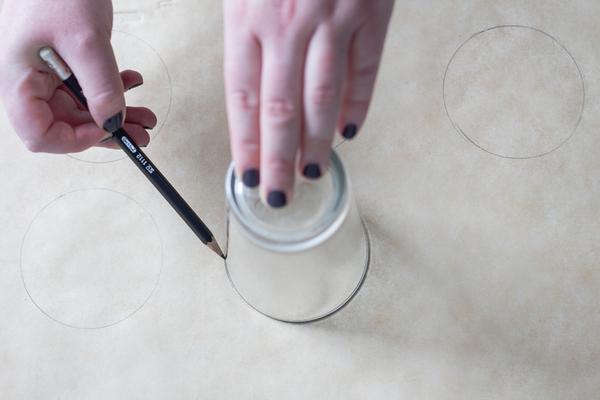 With the help of a tablespoon, fill in the outlines with the egg white mixture; one outline
should held two tablespoons of the mixture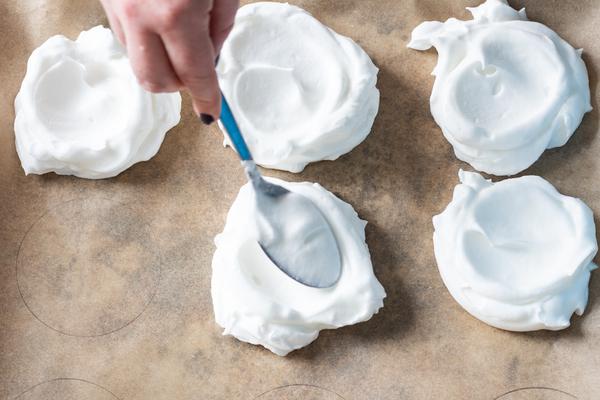 Preheat oven at 150 C or 302 F
Bring the temperature down to 110 C/230 F and bake for 1h and 10 minutes; check to
see if they harden enough; if not, bake them for an additional 10 minutes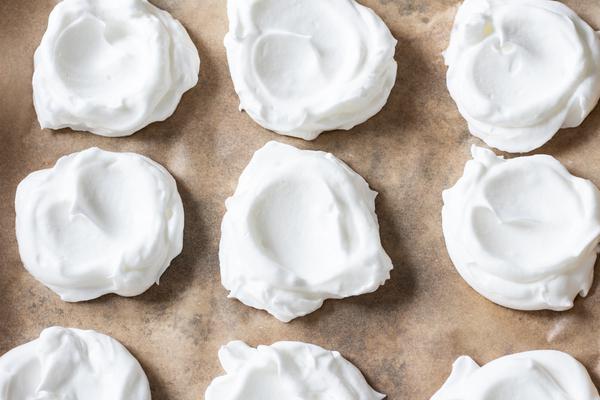 While the pavlovas are baking, prepare the mousse by melting over a pot with hot water
the chocolate and the butter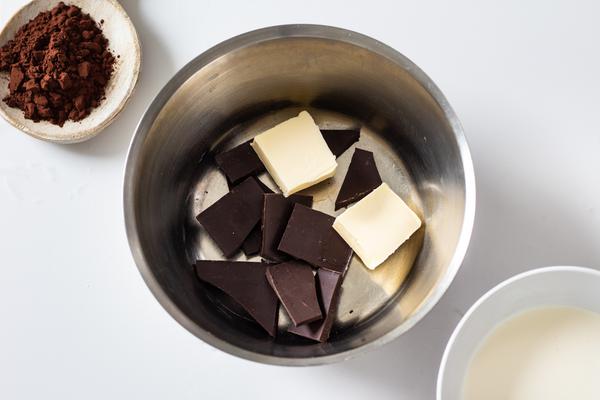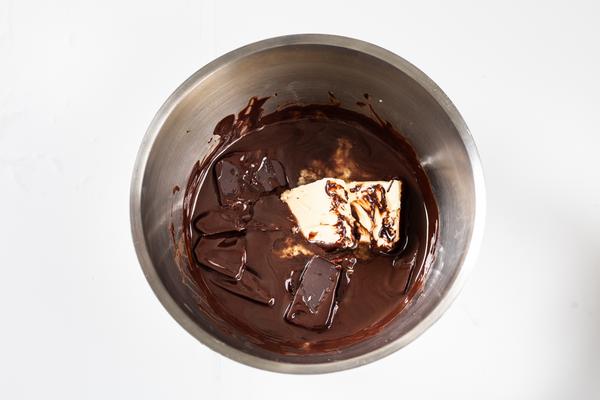 once it's melted, add the cream and the cocoa powder and stir well, freeze for 30 minutes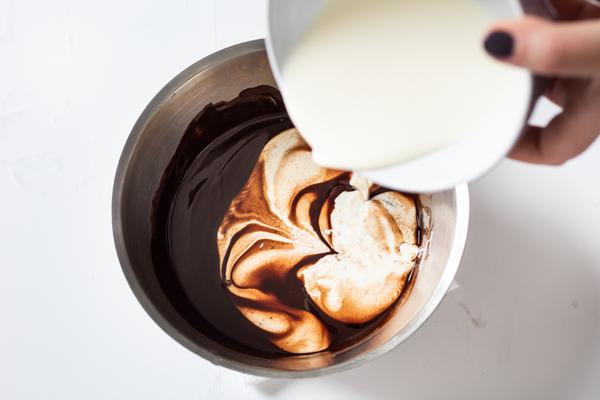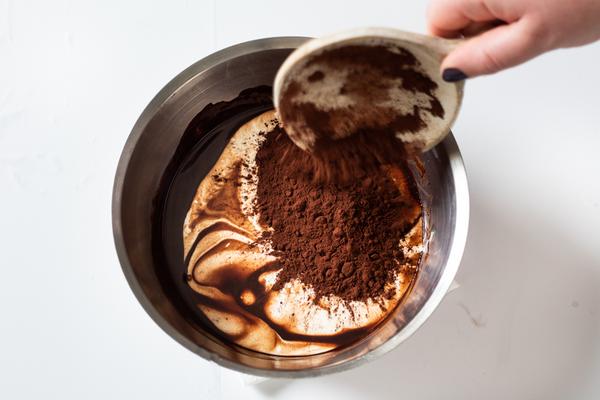 mash half an avocado very well and add it to the cooled mixture,  mix everything with
a hand mixer until it forms hard peaks; set aside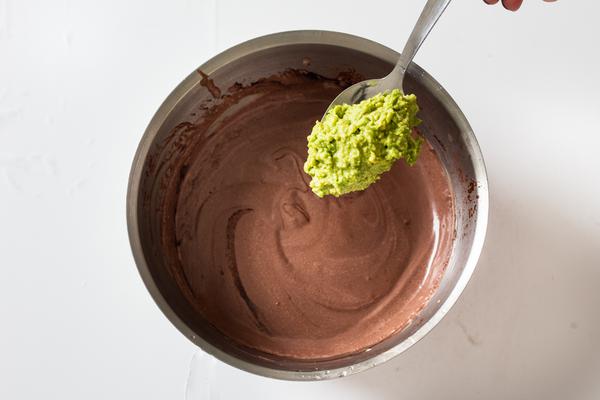 In a saucepan, bring together the frozen berries, erythritol and a splash of water; simmer
on low for 15 minutes; set aside
Once the pavlovas are done, allow to completely cool down on a baking rack
When cooled, pipe some of the mousse on top of the pavlovas; add some fresh berries on
top and some mint leaves and drizzle some berry sauce on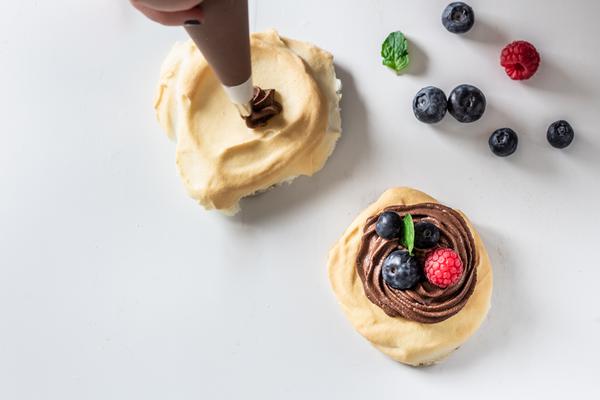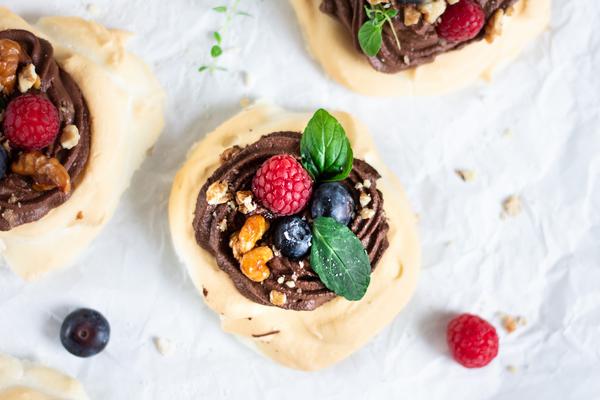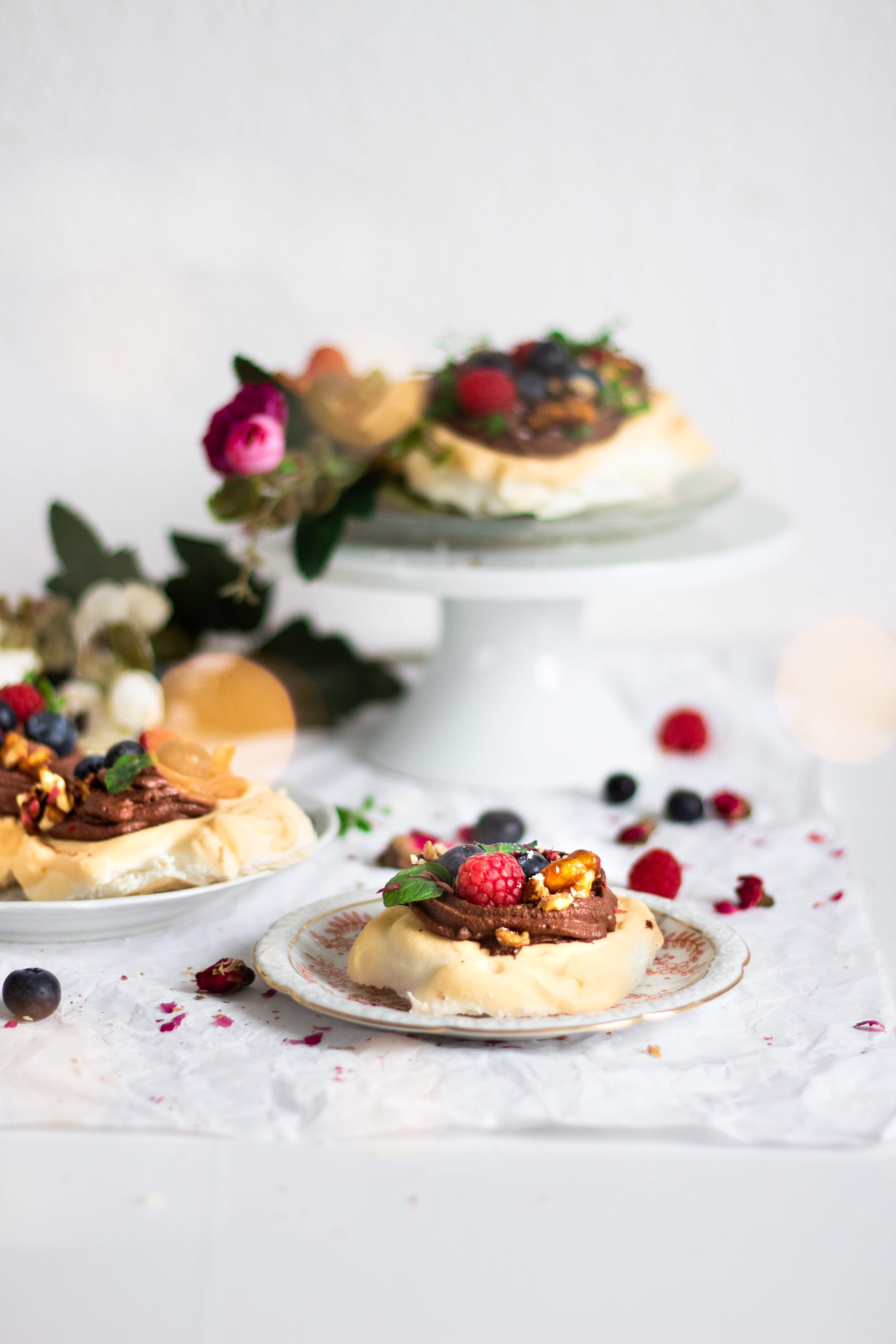 Mini Pavlova with Chocolate Avocado Mousse and Berry Syrup
Ingredients
For the Pavlova
For the Chocolate Avocado Mousse
50 grams dark 90% chocolate
2 tbps butter
200 grams/1 cup heavy cream
1 tbsp cocoa powder
1/2 avocado
For the Berry Syrup
50 grams frozen berries
1 tbsp erythritol
Splash of water
Instructions
Start by making the pavlova; separate the egg whites from the egg yolk, add a pinch of salt to the egg whites and beat it up with an electric mixer until it forms soft peaks, gradually incorporate the erythritol into the egg whites until the mixture looks shiny and it forks hard peaks, add the lemon juice and the vanilla extract and mix until everything is well incorporated.
Preheat oven at 150 C or 302 F
Draw the outline of the pavlovas on a baking sheet by using a drinking glass as a measurement
With the help of a tablespoon, fill in the outlines with the egg white mixture; one outline should held two tablespoons of the mixture
Bring the temperature down to 110 C/230 F and bake for 1h and 10 minutes; check to see if they harden enough; if not, bake them for an additional 10 minutes
While the pavlovas are baking, prepare the mousse by melting over a pot with hot water the chocolate and the butter, once it's melted, add the cream and the cocoa powder and stir well, freeze for 30 minutes; mash half an avocado very well and add it to the cooled mixture,  mix everything with a hand mixer until it forms hard peaks; set aside
In a saucepan, bring together the frozen berries, erythritol and a splash of water; simmer on low for 15 minutes; set aside
Once the pavlovas are done, allow to completely cool down on a baking rack
When cooled, pipe some of the mousse on top of the pavlovas; add some fresh berries on top and some mint leaves and drizzle some berry sauce on top
Recipe Notes
Serves: 9
Prep Time: 10
Cooking Time: 70 – 80
Additional Time: 10