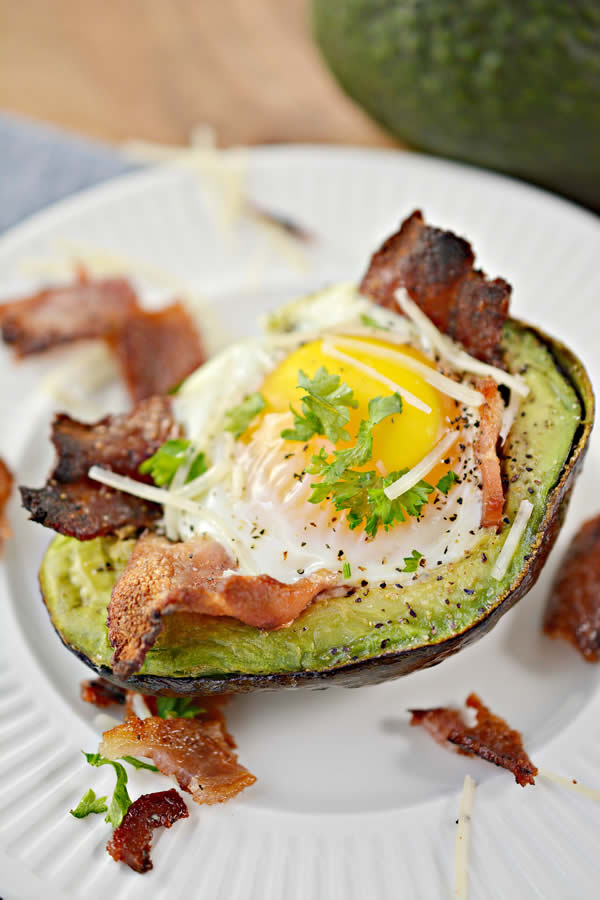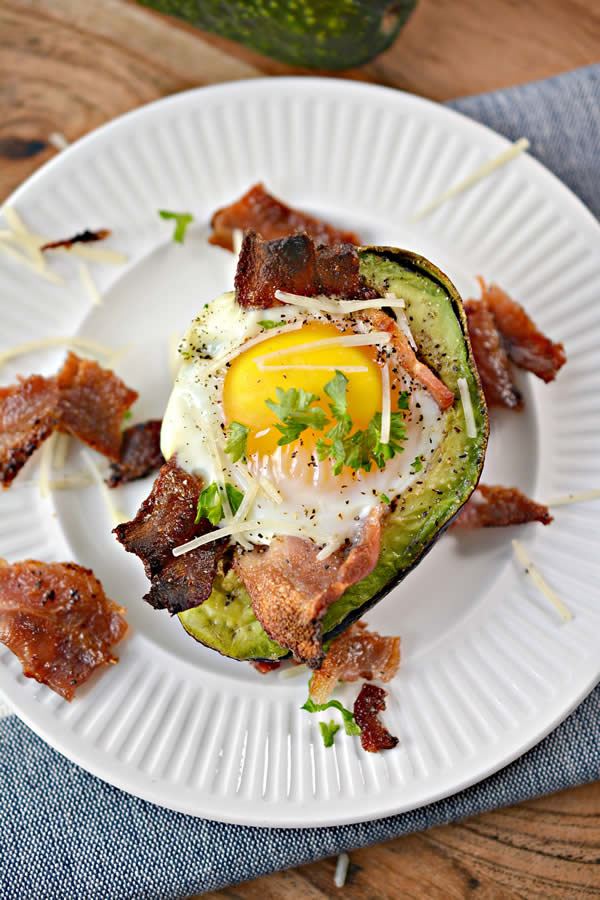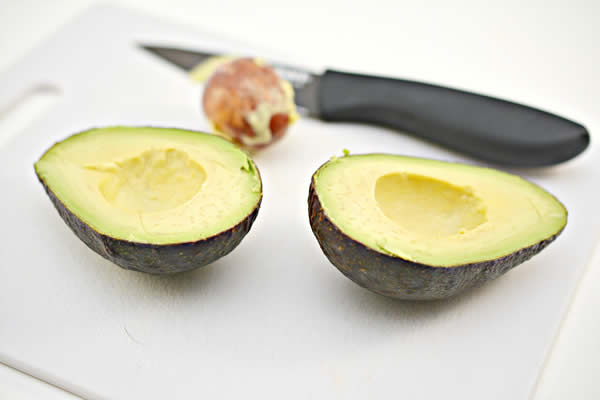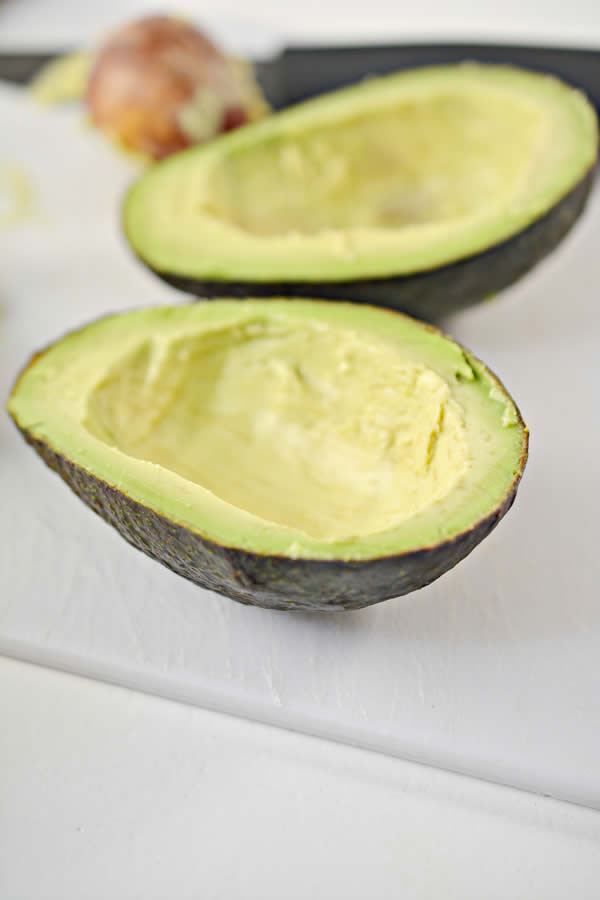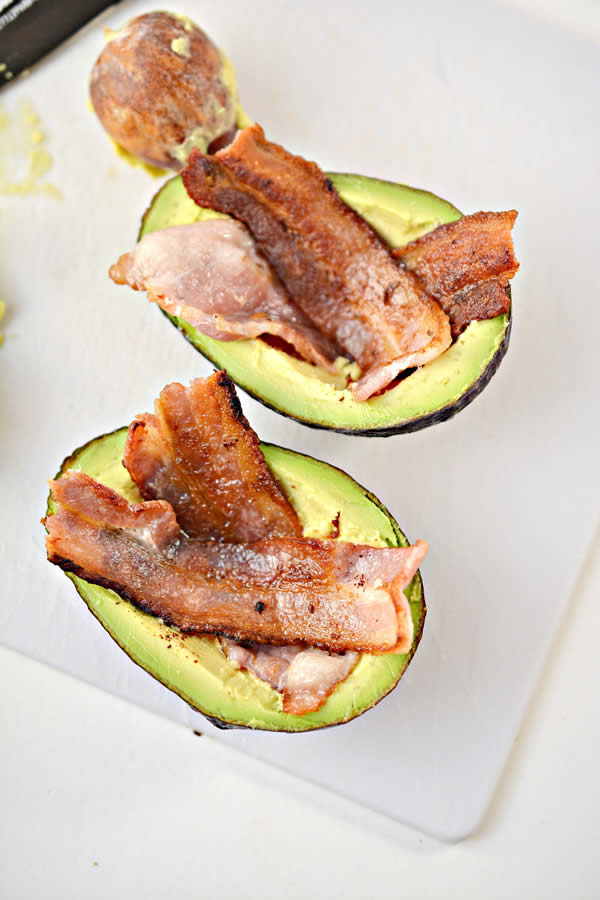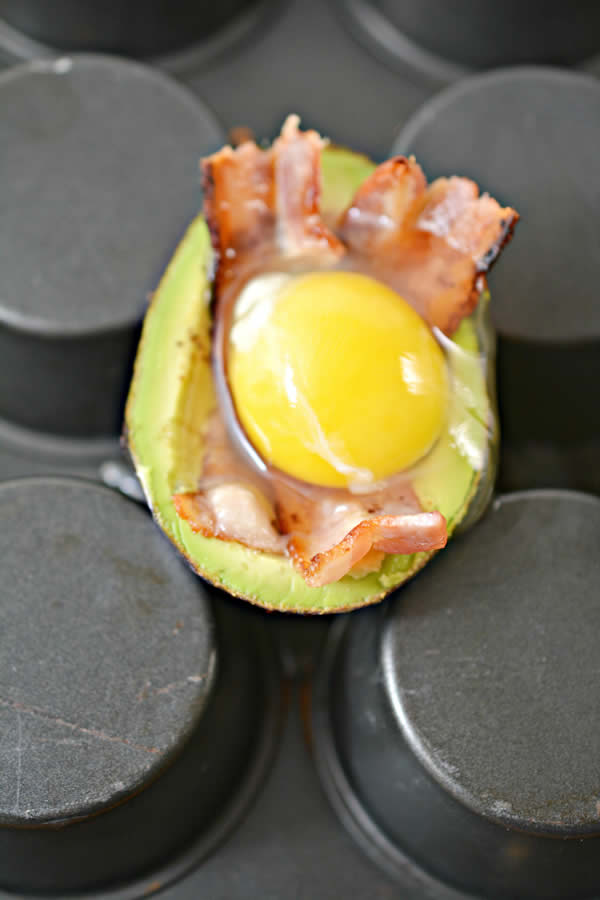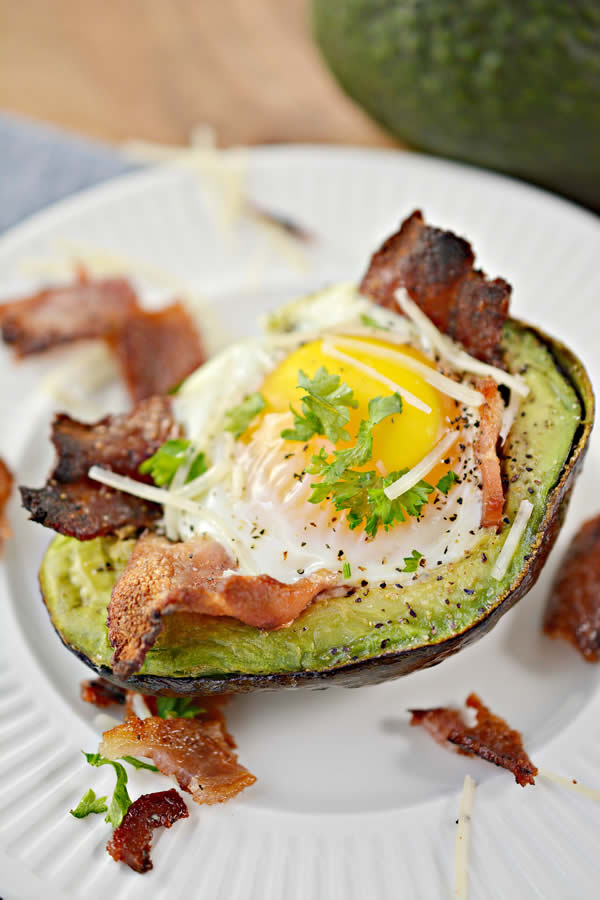 Keto Bacon and Egg Avocado Cups
Ingredients
1 Avocado
2 Slices of bacon
2 Eggs
Salt and pepper to taste
Freshly chopped parsley for garnish
Shredded Parmesan cheese for garnish
Instructions
Preheat your oven to 400 degrees.
Slice an avocado in half and remove the pit from the center.
Use a spoon to dig out a bit around the center of the avocado halves to form a bigger dip in the center. This will hold your bacon and eggs while they cook.
Cook 2 slices of bacon until they are not quite done.
Tear each piece of bacon in half, and place two halves into the middle of each
section of avocado.
Place the avocados onto a greased baking sheet, or you can turn a muffin tin upside down, and place the avocados in the indentations between the cups to hold them steady.
Carefully crack an egg into the center of each avocado on top of the bacon.
Bake for 10-15 minutes depending on how you like your egg cooked. If you want the
yolk to be runnier, then cook on the lower end of the time table. If you would like a more solid yolk, you can cook your avocado on the higher end of the time table. Be sure the whites are set and cooked through before serving.
Top with salt and pepper to taste, as well as fresh parsley and Parmesan cheese as garnish if desired.
Recipe Notes
Prep Time: 5 minutes
Cook Time: 10-15 minutes
Servings: 2