Keto raspberry chocolate fat bombs are one of the simplest, creamiest and tasty recipes.
Rich chocolate paired with fresh raspberries to keep you in ketosis!
This raspberry fat bomb recipe is gluten-free, sugar free and it only requires a few keto friendly ingredients!
Easy and quick keto fat bomb recipe that everyone will love.
If you are looking for a low carb high fat recipe for a ketogenic diet then you will want to try this one out.
These are so yummy and I love that they don't take me a lot of time to make.
Get ready for the best keto fat bombs with this keto chocolate raspberry fat bomb recipe.
Other Keto Fat Bomb Recipes:
Keto Raspberry Fat Bombs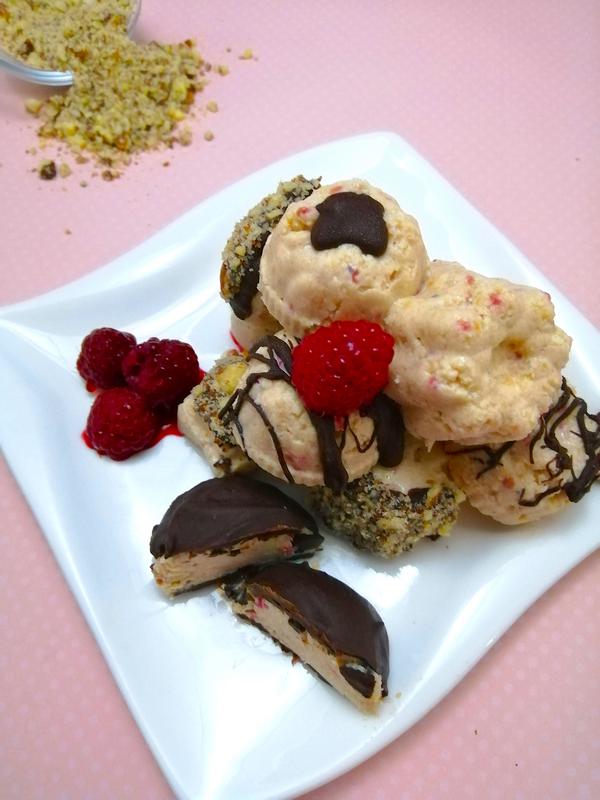 In a bowl combine the cream cheese, butter, vanilla, and erythritol. Beat until fluffy. Chop the raspberries.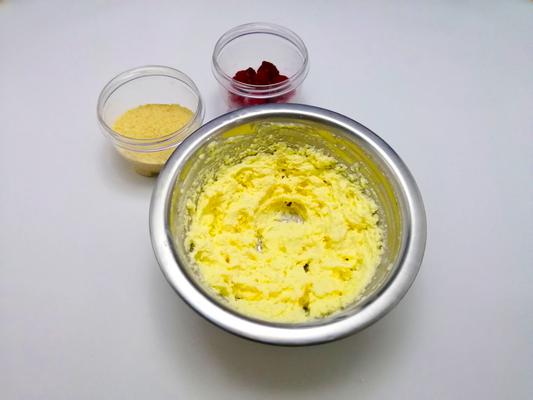 Fold in the almond meal and raspberries in the cream cheese mixtures.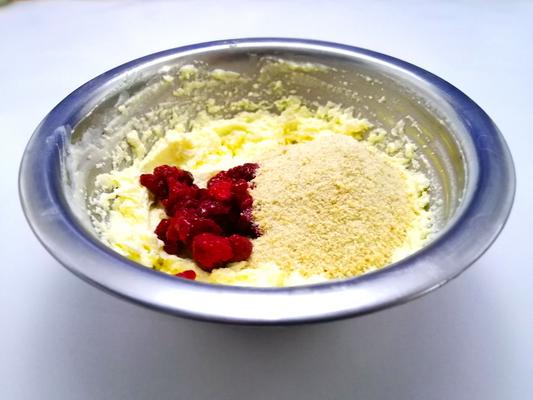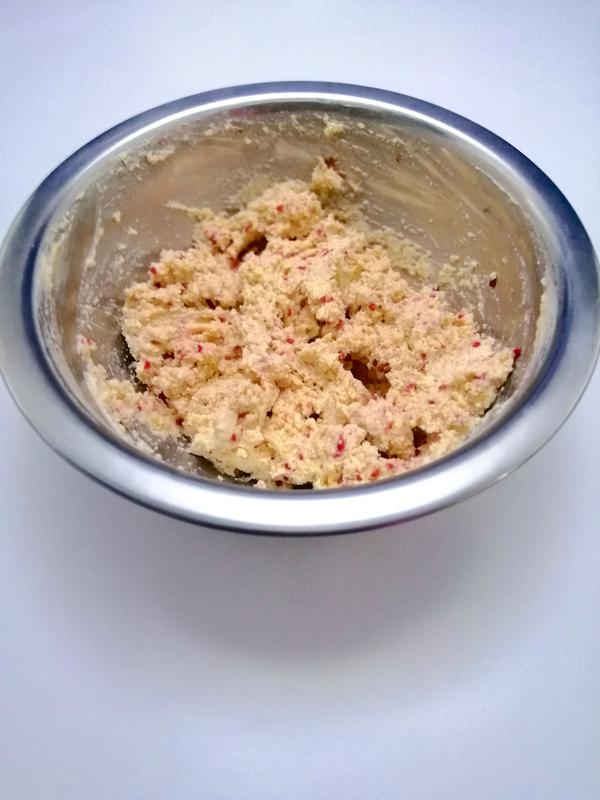 Use your favorite molds and fill them. You should get about 20.
Freeze for 30 minutes. After freezing if you like you can deep in melted chocolate and ground almonds.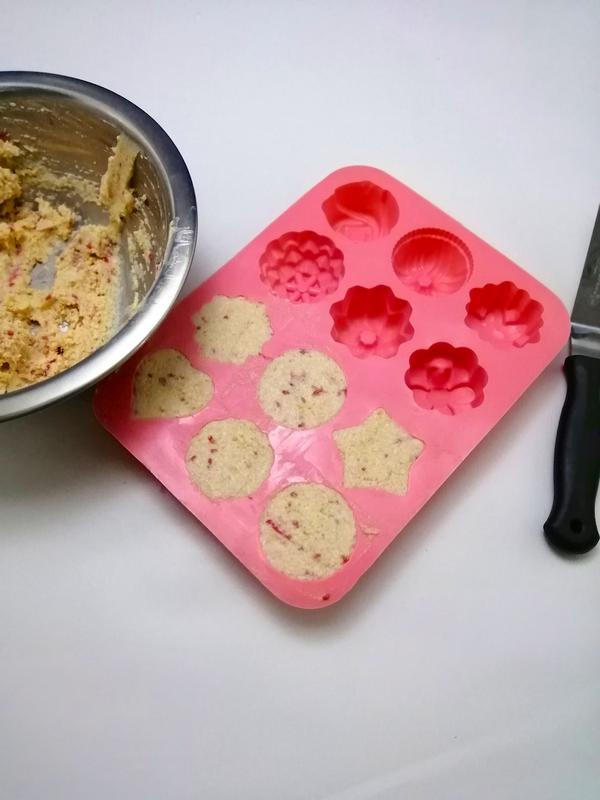 Serve and enjoy! (Keep leftovers in the fridge or freezer)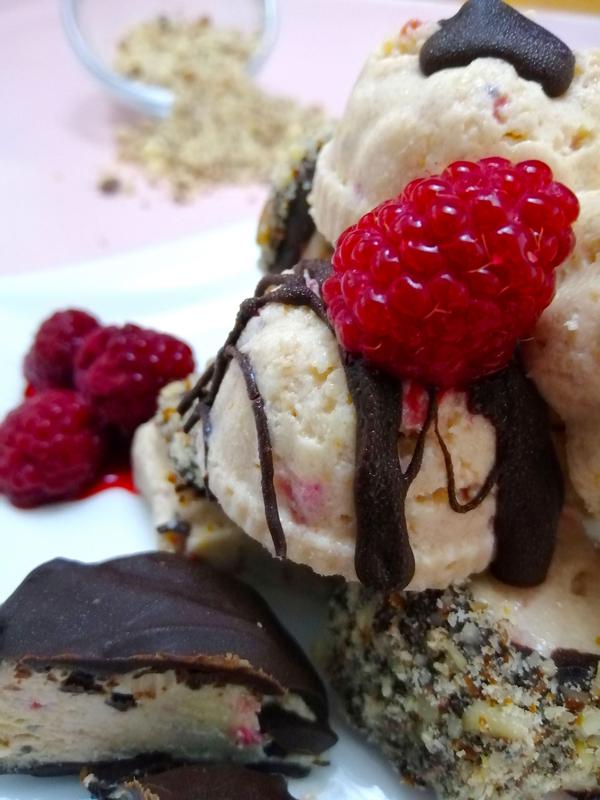 Please remember to SHARE on Facebook and PIN IT
📌
Keto Raspberry Fat Bombs
Ingredients
3.5 oz. Cream Cheese
3.5 oz. unsalted Butter
5 tsp. powdered Erythritol
1 – 2 tsp. Vanilla Extract
1/3 cup Raspberry, frozen
½ cup Almond Meal
Optional:
Dark chocolate
Ground Almonds
Instructions
In a bowl combine the cream cheese, butter, vanilla, and erythritol. Beat until fluffy. Chop the raspberries.
Fold in the almond meal and raspberries in the cream cheese mixtures.
Use your favorite molds and fill them. You should get about 20.
Freeze for 30 minutes. After freezing if you like you can deep in melted chocolate and ground almonds.
Serve and enjoy! (Keep leftovers in the fridge or freezer)
Recipe Notes
Prep: 10min Cook: / Total: 10min+ 30 min freezing time Servings: 18 – 20
Calories: 42 Protein: 1g Carbs: 1.8g Fat: 5g (1 fat bomb per serving)